Meet Us at the 2nd Virtual Pacific Exhibition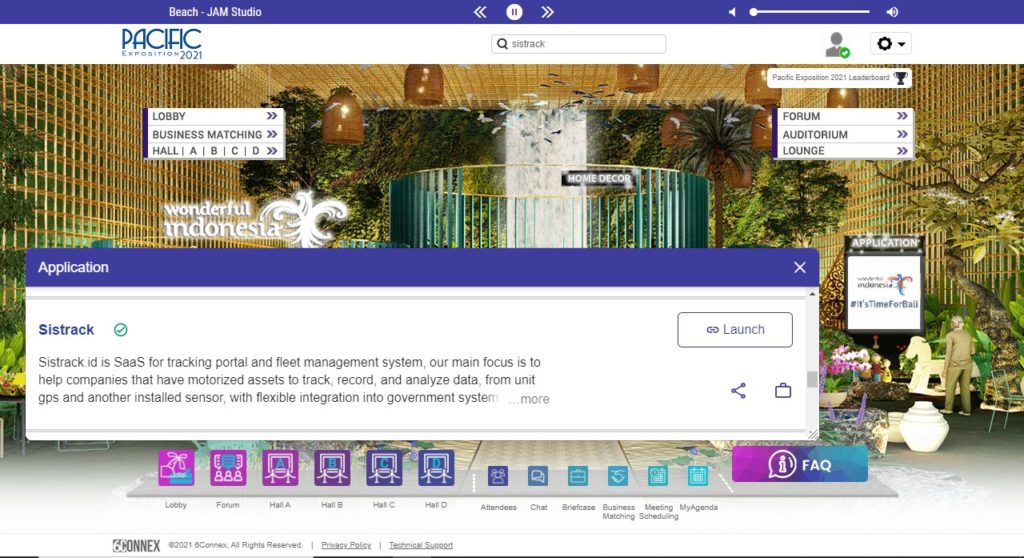 Sistrack (Smartech Integrated System Tracking) is taking part at 2nd Pacific Exposition: Virtual Exhibition on 27-30 October 2021. Join with us in the annual event for manufacturers, integrators and operators of IT systems in the transport management field.
Sistrack will welcome exposition guests to introduce company products and solutions. The visitors are going to have a chance to see and find out more about the best-selling GPS tracking devices as well as the latest and most innovative products.
Our sales managers and technical support specialists will be happy to answer all questions and provide any additional information.
The Government of Indonesia, supported by countries and territories in the Pacific, is convening the 2nd Pacific Exposition: Virtual Exhibition on 27-30 October 2021 under the theme "It's Time for the Pacific".
We will once again put the Pacific people at the heart of the discussions as we look to navigate the new normal as part of our joint effort to contribute to economic recovery in the region.
Join the discussions on contemporary topics in the Pacific Talks; Trade, Investment, and Creative Economy Forum; Tourism Forum; Health Forum; and Fisheries Forum.
Becomes a part of the biggest and most comprehensive exposition in the Pacific.
See you there.
Stay updated! Subscribe to our newsletter. Follow us on social media: LinkedIn, YouTube, Facebook, Twitter and Instagram.